Hey everybody! 
I'm finishing up my final year of university now, so my updates and art posts might be sparse for the next little while. Found out I won't be able to make it to MAGfest 2016 because of that, too. It falls in February this year which is a really busy time for me because I'll be teaching for my practicum. 
That said, I'll be finished school by mid April 2016, so Pico Day is gonna be the perfect excuse to party hard and celebrate being an alumna! Maybe I'll finally be able to try out the full-time artist thing while I look for work as a teacher, too.
Seeing everybody in Philly was really nice - always is. This time I went out there for the express purpose of relaxing, so I got to do that in the company of good friends. Made sure to see Stamper, TomFulp, and RicePirate before they left for PAXPrime, got to sit in on the recording of Sleepycabin's update video, recorded a podcast with @Digsbot and @JohnnyUtah, and get a bunch of commission work done. Even got to see @SandraDRivas as she released her new Eddsworld toon, and @Nackem while she visited from outside of PA! c: Thanks for being so welcoming guys. Philly's always felt like a home away from home.
Good luck with the last little bit of 2015!
Hope everybody's hangin' in there! <3
- Sab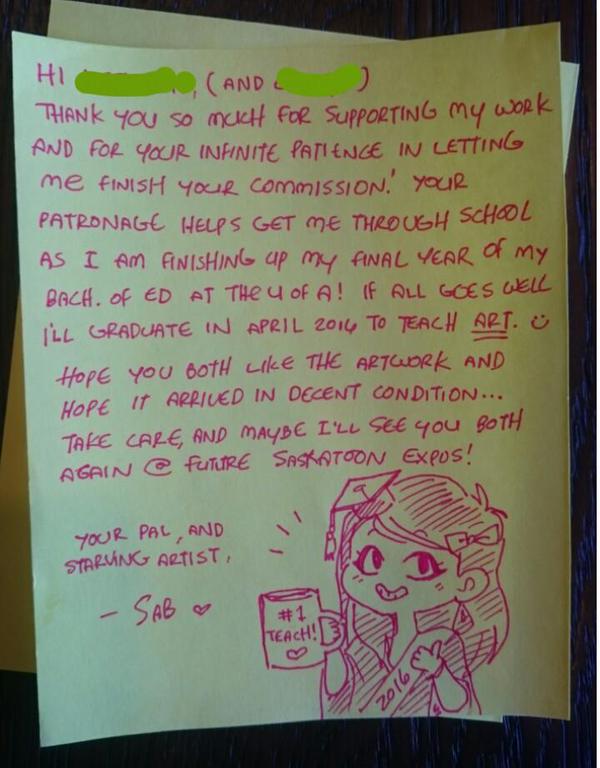 _____________________________________________________________
UPCOMING COMIC CONS in CANADA:
Sept 19-20 - Sask Expo - Saskatoon, Saskatchewan
Sept 25-27 - Edmonton Expo - Edmonton, Alberta
Oct 30-Nov 1st - Central Canada Comic Con - Winnipeg, Manitoba
Nov 14 - Otafest Aurora - Calgary, Alberta