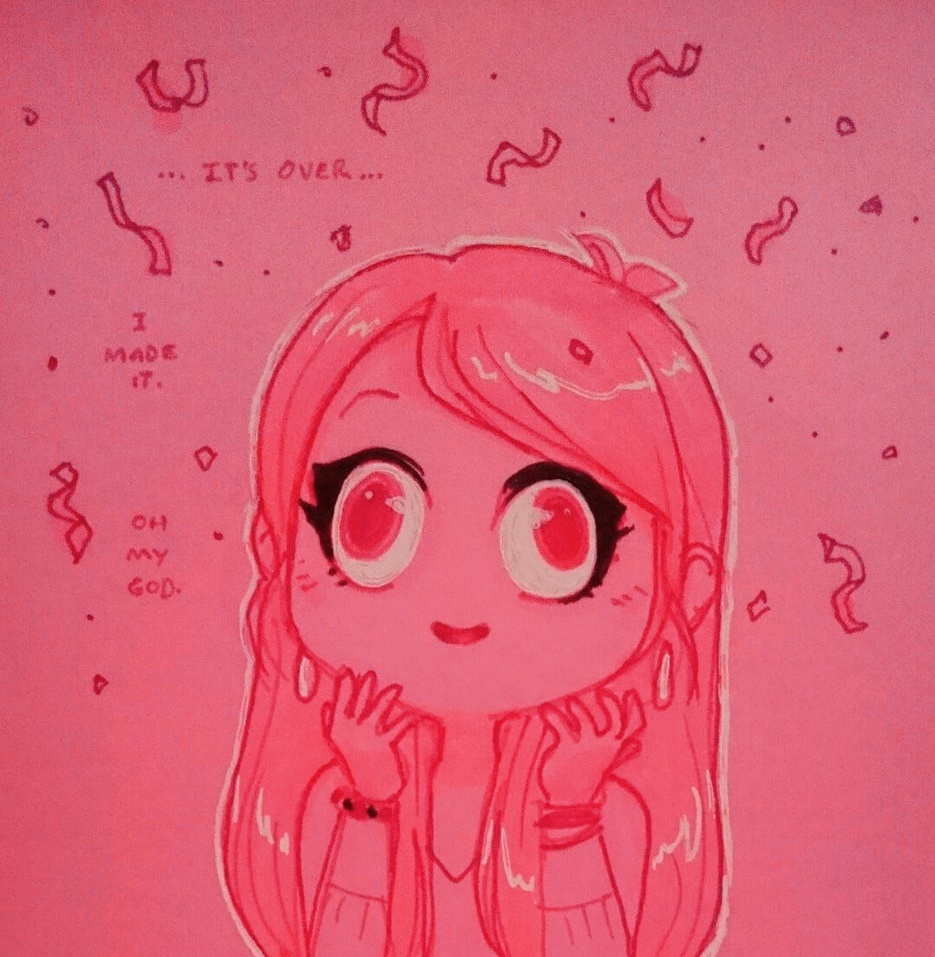 As of Friday April 22nd, 2016, I'm finally a fully certified high school teacher and University of Alberta alumna! Woo!!
I made it guys! I'm finally done!!11!!

Now, in two weeks time, I'll be kickin' it at the Newgrounds office with the cool kids and PARTYING FOR PICO DAY!! HUZZAH!