I just realized I've been selling my art at comic cons and artist alleys for more than 10 years!
Here's what my first tables looked like in 2013... (note the hand cut PVC pipe construction from home depot)
The overall look of my art has changed so drastically since then!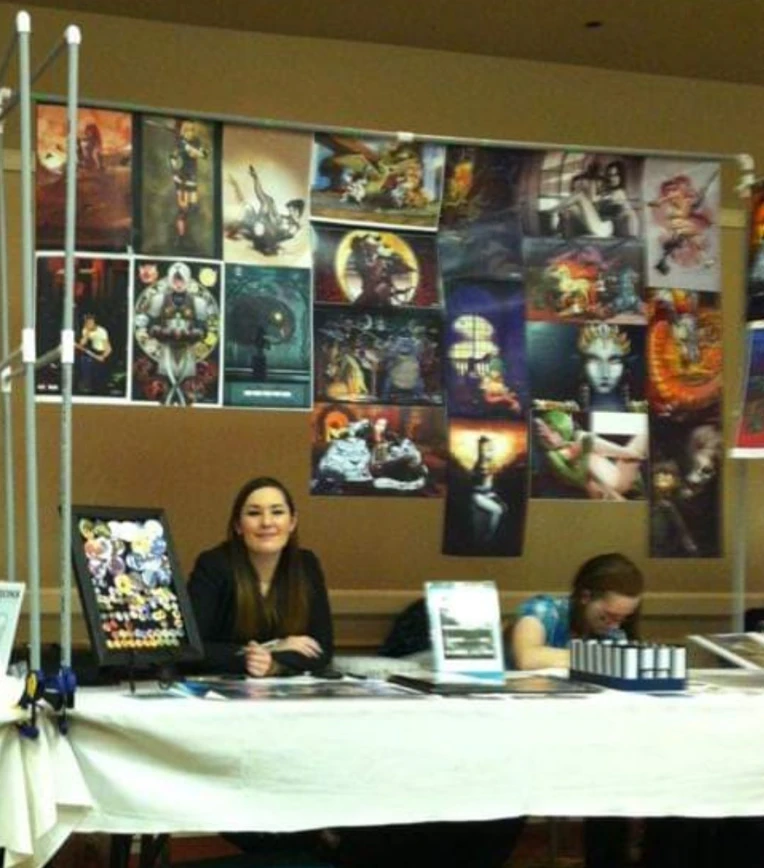 I started with nothing but a binder full of prints, posters, buttons, and MAYBE stickers back then. (Everybody has to start somewhere!)
And here's one of my more recent Artist Alley tables from 2022~!
Over 100 shows later, I'm still learning to this day. My merchandise has expanded to include things like tote bags, coasters, and enamel pins.... And I've travelled all over Canada and the US independently!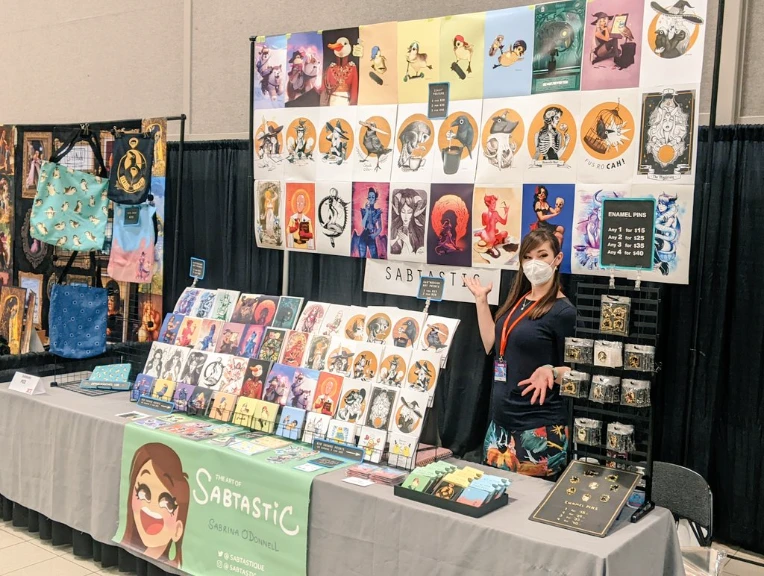 Why am I sharing this?
I actually owe a lot of my start to folks here on Newgrounds! (Hi, Tom!) The community here has been with me since the very beginning (I joined for the Art Portal back in 2009, got scouted by Mindchamber/Jose who was NG staff at the time,) and started tabling in 2011). Ever since I visited Newgrounds HQ to meet other artists at one of the Pico Day meetups, I've seen first-hand that being an independent artist is a perfectly attainable, possible career path, and the talented folks already doing it full-time gave me the courage to try and do it myself! It's a slow, difficult, steady grind, (of course) and the income is extremely unpredictable, but I love everything about it.
If anybody here is thinking about doing their first artist alley tables, I'm an open book! Hit me up with artist alley specific / questions anytime.
Just wanted to share and celebrate the progress.
Thanks for reading! <3